Been a while since we updated the blog, we`ll add some more soon, we promise. So we got Freddie christened, we decided on the Cathedral in Lismore as it was closer to my family and made it slightly easier for everyone. The christening took place on the 25th of September, Kirsty and Michael and Paul my  friend are the God Parents.
Freddie wore the christening outfit that Mary bought and Kirsty`s kids were christened in and we will be passing it to Clare for Chloe`s christening if Shane and her decide to christen her.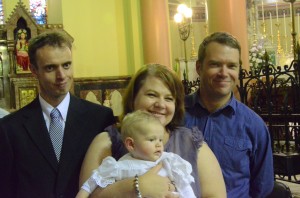 Freddie slept through the whole baptism, including the part where they poured water on his head, he did wake up at the end but he was not traumatised at all by the whole thing.
We went past mums grave at the Gonnellebah lawn cemetery after the baptism and then went back down to Ballina to Cafe 29 for lunch. We had a beautiful cake carried all the way from Canberra by Adele`s Mother.
We headed back home afterwards but had a rather large hail storm hit Ballina it appears that it hit badly everywhere, but we got some good photos of The Coast Road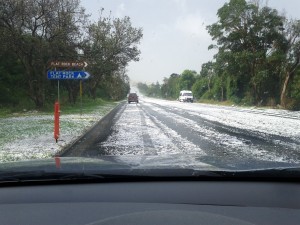 And out the front of Al`s place in Skennars Head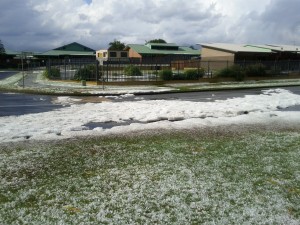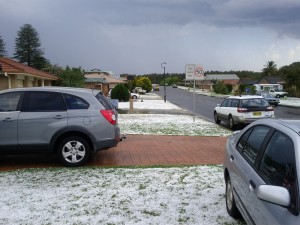 We`ve been busy, i've been writing for Ausdroid.net so if you're into that sort of thing, check it out. Bye.
34 Responses to "Freddie Christening"