First you`re going to need the PreWare PC software. Right mouse click HERE and save the file somewhere you`ll remember.
Next you`ll need the KalemSoft Player click HERE



Pay the $5.99 through Paypal
Once you pay, go HERE and download :


- Now you have the software you need to setup the Touchpad
On your Touchpad go to the search field at the top of the desktop and type
webos20090606
hit enter and then tap on the Developer Mode Icon that appears :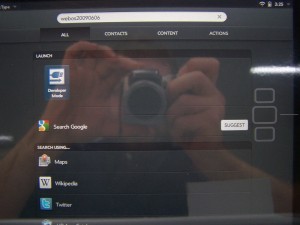 At the top left is a toggle switch for password hit this to turn it on :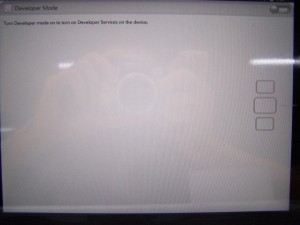 Enter no password and click submit :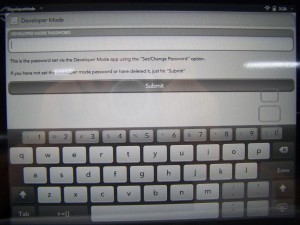 Now your Touchpad is ready. Plug the USB Cable into the MicroUSB Port on the Touchpad and plug the other end into a USB port on your PC. When a window appears asking if you`d like USB Drive or Charge LEAVE IT ALONE. :

Now back to your PC. Open the PreWare PC Software which is the JAR file you first downloaded and then click the globe button, it`ll download some files but let it do this.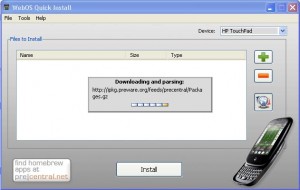 Now click the green + button and select the KalemSoft player file you downloaded second.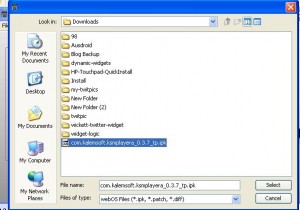 Once you select the file,click install.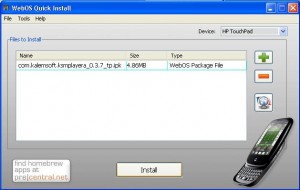 If it asks to install any dependencies say yes and let it continue.
Once installed, go to your downloaded apps tab and KalemSoft Media Player should be there. Open it up, once in there click on Settings > Activation. Enter the email address you used when you purchased the software through PayPal.
Click Activate. When you get a congratulations alert you`re good to go. Activating the software means you can play videos without a network connection.
Now you can just place DivX/Xvid AVI`s on the player(I add them under a videos folder) and you can play the files.
25 Responses to "Touchpad KalemSoft Install"