The new car we have leased is the Holden Captiva CX7, some generic specs first :
3.2L V6
5 Speed Auto with Active Select
Alloy Wheels
CD Player with MP3
We then added :
Nudge Bar
Tow Bar
Window Tinting(This will be done on Friday 21st of May)
Now some photo`s :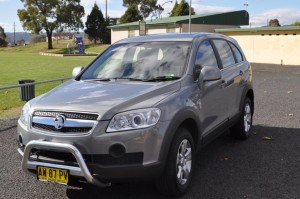 It has a split rear door :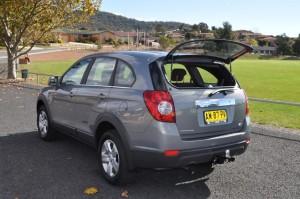 Or you can open the whole thing :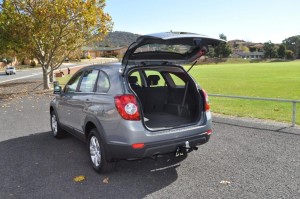 If you`re using all 7 seats, obviously you don`t have much boot space :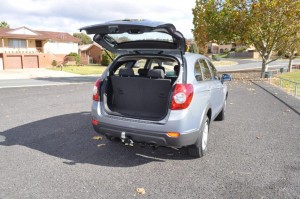 But if you really need space then you can go this way :
V6 3.2L is not quite as big as the VT`s 3.8L V6 but it is still pretty damn good :
Lots of controls on the steering wheel, Stereo controls on the right, Cruise control on the left :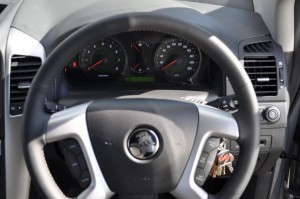 Sunroof was a freebie, and still is if you want to buy one at the moment :
And in the back, including cup holders :
So that`s the new car. We bought it from Gerald Slaven in Belconnen. We dealt with Paul Stamatis, we were exceptionally pleased with the service we received and will recommend anyone go see him.
Commonwealth Motors on the other hand, give them a miss, Hint to Commonwealth motors, if i`m standing on your lot looking at a car for half an hour I WANT SERVICE.
I think that`s about it, I`m sure the wife will remind me of something i`ve forgotten. Bye.
20 Responses to "Holden Captiva"